This Site Is A Participant In The Amazon Services LLC Associates Program. We may earn money or products from Amazon or the companies mentioned in this post.
Thinking whether dry shampoo will be better for your hair or dry conditioner? Curious about the difference between dry shampoo and dry conditioner?
In this article, we will discuss dry shampoo as well as dry conditioner. After you have gone through this article, you will have a clear idea about the difference between dry shampoo and dry conditioner, plus you'll know which one is right for your hair.
It should be noted that dry shampoo and dry conditioner can handsomely increase the beauty of your hair.
What Is Dry Shampoo?
In simple words, a dry substance that helps in cleaning your hair (reducing hair greasiness) without the use of water is known as a dry shampoo. After applying dry shampoo, your hair will have a clearer and fresher appearance. Dry shampoo has three forms- aerosol spray, liquid and actual powder.
A mixture of aerosol propellants, solvents, fragrance, absorbing agents and conditioning agents are usually the ingredients of a spray-type dry shampoo.
The dry shampoo working procedure involves absorbing excess oil from your scalp and hair, giving a clearer and fresher appearance.
Dry shampoo is automatically the preferable option in many cases. For example, if you are late and that is why you don't have time for a shower or if you are in hospital, and the doctor has forbidden you from taking shower, dry shampoo saves the day by maintaining your hair.
Dry shampoos have been around for decades (first time sold in 1940), but recently, they have gained significant importance as many beauty experts have recommended to not wash your hair every now then to keep them healthy.
Which Type Of Dry Shampoo Is Right For My Hair?
Don't use the powder dry shampoo if you have fine hair because it will weigh down your hair due to heaviness. The powder version is ideal for thicker and oily hair as it will absorb the oil and won't weigh down hair. On the other side, the aerosol spray is recommended for those who have fine hair.
How To Apply Dry Shampoo?
After picking up the correct type of dry shampoo for your hair, you need to follow the following steps to apply it properly:
If you have aerosol spray or liquid dry shampoo, shake the bottle well before applying it to your hair. Shaking the bottle will distribute the formula of the product inside the bottle evenly; consequently, the product's formula will evenly distribute on your scalp. Shaking is not required for the powder version.
Now, it's time to apply. Make sure your bottle is one foot away from roots. A proper distance between your hair and spray is necessary because if the distance is not there, it will leave a residue on the scalp, and that would be hard to remove.
Remember not to go overboard. Apply dry shampoo only on those areas that are oily. Your hair type and level of oiliness on your scalp will tell you how much dry shampoo you need to apply. If your hair is thick, more dry shampoo would be required to absorb oil, and if you have fine hair, less is needed.
One of the best things about dry shampoo is that it gives results within a short time after applying it. However, after applying it, give it a little bit of time before you go outside the home. After letting shampoo sit, massage your scalp to activate the ingredients that will absorb the oil.
Why Dry Shampoo?
Dry shampoo is popular because it keeps you away from washing your hair now and then, and we know that washing hair regularly is not healthy for hair. That said, the following reasons tell why using dry shampoo is important.
Dry shampoo saves your hair from dangerous chemicals
Conventional shampoos have chemicals such as Glycol, ammonium chloride, Lauryl Sulfate and many more. When you wash your hair with these shampoos regularly, you are feeding your hair with the chemicals that we mentioned; consequently, damaging your scalp and hair.
Dry shampoo can save your hair and scalp from such chemicals.
Dry Shampoo Reduces Chances of Premature Hair Greying
Since dry shampoo doesn't have chemicals that are present in conventional shampoos, the chances of premature hair greying are lessened.
Dry Shampoo Makes Sure Oil Doesn't Come Back Early
Washing your hair will help you in getting rid of oil, however, the oil will come back a bit sooner. But if you apply dry shampoo, the oil will take its time in coming back.
You Can Work More Without Worrying About Washing Your Hair
Since dry shampoo prevents oil to come back any sooner, it is very handy for those who are into gym activities. You can work out more without having to worry about extra time for washing hair.
What is a dry conditioner?
Dry conditioner is a dry formula that you can spray on hair to moisturize and detangle them, reduce frizz and increase shininess. Dry conditioner may either dry or evaporate after getting in contact with hair, and this means it moisturizes hair without wetting them.
A dry conditioner doesn't require water, and it contains anti-static ingredients. Quality dry conditioners have plant oils as a base ingredient.
You can also use a dry conditioner after applying dry shampoo. After dry shampoo soaks up oil from your hair and scalp, apply dry conditioner to hydrate, smooth, detangle and defrizz strands.
How to apply dry conditioner?
Spray dry conditioner on the mid-length and ends. If you add heat from a blow dryer, then it will distribute the product evenly.
Why dry conditioner?
If you don't properly wash your hair every day, and as a result, they get dry or frizzy, then a dry conditioner is what you need.
Apart from that, a dry conditioner is also important because it can make your hair smell better by giving it a pleasant scent.
Dry shampoo vs dry conditioner
By now, your confusion regarding dry shampoo and dry conditioner must have been cleared. But still, if you want to know the difference between dry shampoos and dry conditioners even more, then worry not as we will explain.
Dry shampoo soaks up excess oil from your scalp and hair, adding volume to hair. While, on the other hand, a dry conditioner contains ingredients such as silicones that help in reducing frizz and boosting hydration. One thing you should remember is that dry conditioners moisturize hair better than dry shampoos.
Usually, dry shampoo is applied on the roots, but such is not the case with the dry conditioner as it should only be sprayed from mid-lengths onwards to prevent heaviness.
Final words
Dry shampoos and dry conditioners play a huge role in strengthening your hair. Both of them have significance as what dry shampoos can do is something dry conditioners can't do, and vice versa.
Remember, if you are allergic to the ingredients of dry shampoo or dry conditioner, don't apply them.
We have tried to explain dry shampoo and dry conditioner in as simple words as we can. Hope this helps you.
You can also read the followings:
Every Time I Wear Makeup I Breakout
Does Eyeshadow Expire If Unopened?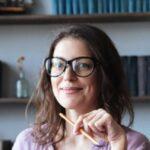 I am Amelia Varley, a blogger, and beautician. Here you can see my skills which give you small ideas on understanding all the concepts with different themes. I love to write blogs on different topics, like health, beauty, home décor, Automotive, Business, Food, Lifestyle, etc.