This Site Is A Participant In The Amazon Services LLC Associates Program. We may earn money or products from Amazon or the companies mentioned in this post.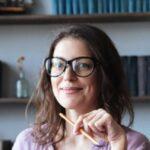 I am Amelia Varley, a blogger, and beautician. Here you can see my skills which give you small ideas on understanding all the concepts with different themes. I love to write blogs on different topics, like health, beauty, home décor, Automotive, Business, Food, Lifestyle, etc.
Most of us strugle to remove dark spots on the face. Some foods can help the procedure. Whether a female or male, glowing skin with no faults is every person's dream. A dull-looking face can be a huge pain for anyone, and it can make you unconfident in front of people.
Skin is vulnerable to dirt and dust, and that is why so many people in the world complain about dark spots and other skin problems.
Dark spots (also known as age spots, hyperpigmentation, liver spots) can occur at any time, but they mostly appear during the middle age era.
There are many causes of dark spots and remedies for dark spots. In this article, discussing the food that can help in getting rid of dark spots is our primary objective, and the causes of dark spots are the secondary objective.
What causes dark spots on the face?
Dark spots occur on the face due to the following reasons:
Sun exposure is the biggest cause of dark spots. During middle age, you might go through hyperpigmentation because of the sunlight, and if you don't apply some sunscreen, hyperpigmentation can be a severe one. Your face and arms are generally uncovered while you are out and therefore, they are at the receiving end of dark spots or sun spots because of sun exposure.
Many skin conditions, such as melasma, can cause dark spots on the face. Melasma is common among the female gender as it mostly happens during pregnancy.
Melasma is a type of hyperpigmentation, and it develops dark patches on the cheeks, nose, chin, forehead, or jawline of a pregnant woman. Melasma doesn't end until hormonal levels return to balance or pregnancy ends.
Inflammation or injury is also one of the biggest reasons for causing dark spots on the face. The dark spots occurring through inflammation are considered post-inflammatory hyperpigmentation.
After the person has gone through some wound, the skin will become inflamed, and it will produce excessive melanin, and this overproduction of melanin will darken the skin. Acne is an example of post-inflammatory hyperpigmentation. A dark spot, ranging in colors black, red, pink, brown, or purple, is left behind after your skin has healed from acne. The more severe the inflammation is, the darker and larger the spot will be. If you have acne on your face, don't try to pop it because popping it increases the likelihood of a larger and darker spot on the face.
Food can also be the cause of dark spots and we are going to discuss it up next.
What food causes dark spots on the skin?
If you wake up in the morning and see dark spots on your face, melasma is behind it. There are many reasons behind melasma, and one of the reasons is your diet. Food with high estrogen levels can also cause melasma, which means dark spots.
To keep estrogen levels in check, be mindful of what you intake. If you are a fan of multigrain bread, then sorry to say, but it has high estrogen levels, and therefore eating it can cause melasma (dark spots).
If you ate multigrain bread before bedtime and found dark patches on the skin after waking up, you know the reason now. Cut out the food that has high estrogen levels from your routine and start focusing on antioxidant-rich foods.
What to eat to remove dark spots on the face?
The medical treatments, including lasers, microdermabrasion, and chemical peels, can help in getting rid of dark spots, but aside from that, some food can also help in getting rid of them. Let's discuss them:
Vitamin C, vitamin K, folic acids, and antioxidants prevent dark spots, and blackberries, strawberries, and blueberries have a rich amount of them. Among vitamin C, vitamin K, folic acids, and antioxidants, vitamin C is most reliable in getting rid of dark spots as it stops the growth of free radicals that cause dark spots.
Eating berries enhance collagen production, giving your skin a tighter and smoother appearance while working against dark spots.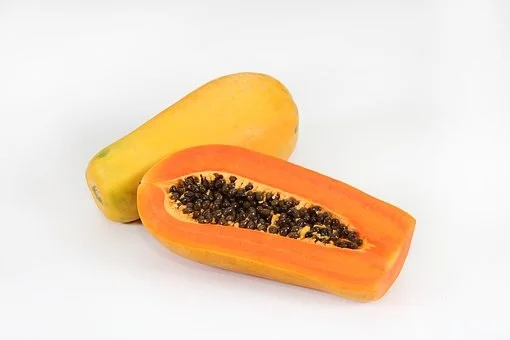 Natural ingredients help in getting rid of dark spots, and papaya contains natural ingredients in the form of mineral elements and enzymes. Papaya can eliminate wrinkles and fine lines and can control the growth of free radicals, which are also responsible for causing dark spots. You can eat papaya as it is or make papaya pudding.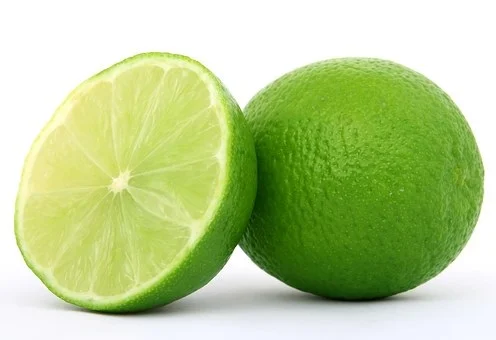 Applying lemon juice on the face is not the only way to make your skin better as ingesting lemon is also very advantageous. Like berries, lemon also contains a rich amount of vitamin C, and therefore, ingesting lemon can be as good in getting rid of dark spots as berries. Lemon is considered a great source for treating acne scars.
Having skin healing properties, tomatoes work well against dark spots. Tomatoes contain a rich amount of vitamin A, and vitamin A plays a major role in producing new cells, making your skin better.
Apart from vitamin A, tomatoes also contain a rich amount of vitamin C, which enhances collagen production and controls the growth of free radicals that can cause dark spots.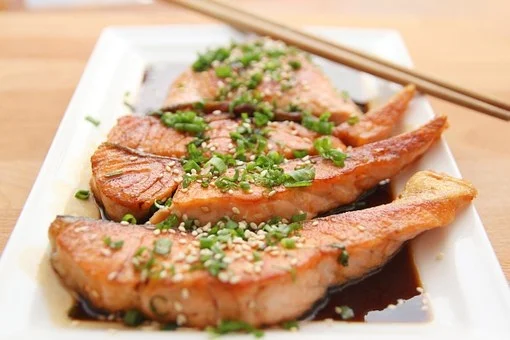 Enriched with mega-3 fatty acids, salmon fish is one of the best foods that can help in getting rid of dark spots. Containing a rich amount of vitamin B, selenium, potassium, antioxidants, and protein, salmon controls inflammation caused by the sun, keeps skin hydrated, and improves blood circulation. All these good works of salmon fish prevent the formation of dark spots.
Retinol is present in anti-aging serums and creams, and since sweet potatoes have a good quantity of retinol, it tells how effective they can be in getting rid of dark spots.
Sweet potatoes contain beta carotene and anthocyanins. Beta carotene stops inflammation of your skin and anthocyanins limit the production of free radicals, which are also responsible for causing dark spots.
Final words
Taking good care of skin and maintaining hygiene is very important. Dark spots are a huge pain, and getting rid of them is a huge blessing. While medical treatments and some foods can help in getting rid of hyperpigmentation, the best way to prevent dark spots from appearing is by not exposing yourself too much to the sun.
You can also read the followings:
Every Time I Wear Makeup I Breakout